For some years Ian Terry Planter Services have visited our offices to provide and maintain a beautiful selection of plants. They offer a prompt reliable service and always do their best to ensure that we are happy with both the appearance of the displays and they offer.

The team at Planter Services ensure that the plant displays we have on site remain in first class condition. That's why we've chosen them to provide and care for a wide range of contemporary displays at our new, state of the art building, Embankment 101 in Central Manchester.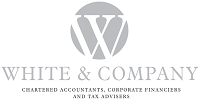 The service provided by Ian Terry and his maintenance staff ensures that our plant displays perfectly complement our professional image. Our plants always look stylish and well cared for and tone well with the décor of our offices and meeting rooms.

We have an excellent working relationship with Ian and his team. They respond quickly and professionally to our needs and ensure that all the displays we have at St. Christopher House look fresh and appealing. Our association has extended over many years.